Joe van der Ham, CPA, CGA, Owner
(250)-362-5274
Joe van der Ham has been in public practice since 1997, and has more than 30 years experience working in the accounting industry.
As a public accountant, Joe has gained a broad range of experience in Canadian and international taxation, accounting, estates and trusts, and consulting for both businesses and individuals. Joe enjoys fishing, golf, hunting and providing for his family life.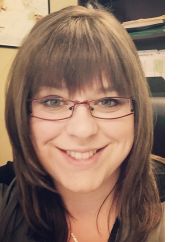 Becky Jordt, Manager Foreign Division
Becky Jordt has 19 years experience in the accounting and financial services
industry, and has been with L.J. van der Ham & Associates since 2004.
Becky brings a wealth of experience in international accounting and reporting, working closely with our international clients to provide them with useful and easy to understand financial information.
Becky is also a full time mom for her two teenagers, and enjoys fastpitch, hockey, mountain biking, and 4×4'ing
Thomas Hecht, Accountant
Thomas Hecht is the newest member of our team, having graduated in 2012 with a Bachelors of Commerce and a major in accounting from Concordia University.
Thomas is currently working towards his CGA certification, and enjoys hiking, skiing, and outdoor exploring.
Diane Semeniuk, Bookkeeper